About The Product:
How This Works
You order
stationery kits

Snapdeal does free delivery
to NGOs across India

NGOs distribute items
to underprivileged kids
What's inside a stationery kit
Price for 1 Stationery Kit – Rs. 10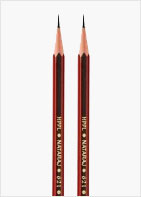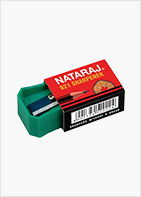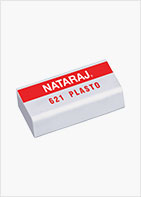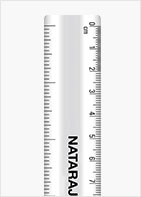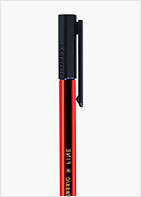 What does A Stationery Kit contains? How does this work based on number of kids?
A Stationery Kit contains 2 Natraj 621 pencils, 1 Natraj Plasto 621 Eraser, 1 Natraj 621 Sharpener, 1 Nataraj Classic Ball Pen and 1 Nataraj 621 Scale 15 Cm. Each kid receives 1 stationery kit. When you order stationery kits for 50 children, it would include 100 pencils, 50 erasers, 50 sharpeners, 50 rulers and 50 ball pens.
How many stationery kits can I order ?
As many as you want!
How will I be updated upon status of confirmation, shipping and delivery for my products?
You will be able to check the status of your products under 'My Orders' section on the site. You shall also be updated about the orders via email address that you have shared during placement of an order. We shall also send a mail with some photos of products delivered / used by NGOs.
How would stationery kits be divided among various partner NGOs ?
Based on requirements raised by partner NGOs, stationery kits shall be assorted accordingly.
When will NGOs / kids receive stationery kits?
The kits shall be first collectively delivered at warehouse / Collection centre in Mumbai and then further sent to all NGO's locations. Based on different locations of NGOs, stationery kits shall be delivered between first week till third week of October. The timing for distribution of kits to children is at the perrogative of NGOs.
Could I claim tax exemption through these donations ?
As per rules, product donations are not covered under tax exemptions.
What is Joy of Giving contest ?
Joy of Giving contest is open for all. You could participate by registering as an individual or as a team up to 5 members. Teams compete to promote the Joy of Giving campaign (this page) among their friends and family. Teams which drive maximum traffic and donations to the campaign win exciting prizes and an interactive session with Rohit Bansal, co-founder at Snapdeal. To register click here.
What is meant by Intex & Coca-Cola matching contributions and how is it mapped to number of stationery kits?
Intex Technologies & Coca-Cola NDTV's Support My School program match same amount of contribution as done by a donor during donation of stationery kits. The matched amount is sent to their partner NGOs (Intex partner NGO – Teach For India & Support My School partner NGO – World Vision India) which work towards education of underprivileged kids.
For eg: If you donate 50 stationery kits for Rs. 500, then both Intex and Support My School campaign shall give Rs. 500 to their partner NGOs to be used for education of underprivileged kids. Area of expenditure of that amount is at the perrogative of the partner NGOs, but the purpose shall be education of underprivileged kids.
Currently, the number of stationery kits have been calculated based on the assumption that partner NGOs use the complete money to purchase stationery kits.
While selecting number of children for donation of kits, what is meant by 1 school or 1 classroom ?
Expressing sponsorship of kits for particular number of children as number of classroom and schools (eg: 50 kids = 1 classroom & 1000 kids = 1 school) is to for the only purpose of representing the approximate impact of contribution. In case, you are making contribution for 50 kids, those may not actually be distributed to kids from 1 classroom only but those 50 kids may be from multiple classrooms. Beneficiary NGOs shall be distributing it basis the kids requirement and judgement.
Cick here:  https://www.snapdeal.com/donate/joy-of-giving?u